PASTORAL TEAM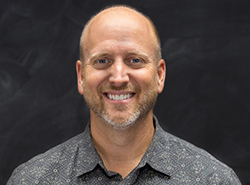 Todd Gaston | Lead Pastor
In 2002, Pastor Todd accepted the position as Mount Ararat's student pastor, and the Gastons moved to Stafford to join the Mount Ararat family. After Senior Pastor Dee Whitten accepted a position with the Baptist General Association of Virginia, a search committee was formed to find someone to fill the open position of senior pastor. Seventeen months later, the committee called Pastor Todd. Previously serving as Minister to Students at Plymouth Park Baptist Church, Pastor Todd received his bachelor of science from Stephen F. Austin State University and his master's in religious education from Southwestern Theological Seminary in Fort Worth, Texas. Todd and his wife, Pam, have three daughters, Hannah, Sydney, and Lexie.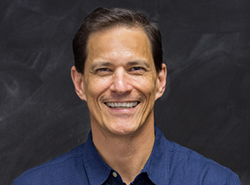 Brian Bennett | Executive Pastor
Brian received his undergraduate degree from the University of Alaska-Fairbanks with BA in Theatre and Business and his graduate degrees from Biola University and Trinity College of the Bible and Seminary. In 2006, after a career in the hotel industry, he entered the ministry. Brian and Therisa are blessed with three children Cheyenne, Lorarlai and Rogan. Never imagining they would find themselves in full-time vocational Christian work, they couldn't be happier that God is using them to make disciples of Jesus.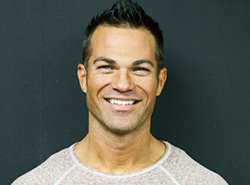 Andy LaValley | Pastor for Worship and Arts
After graduating from Tennessee Technological University with a bachelor of science in musical therapy, Andy attended Trinity College of the Bible Theological Seminary and went on to serve six years at Green Hills Church in Mount Juliet, Tennessee. Before coming to Mount Ararat, he held the position of Worship Pastor at Colonial Heights Baptist Church in Ridgeland, Mississippi. Pastor Andy is married to Kristen, has two sons, Jordan and Caden, and a daughter, Mia.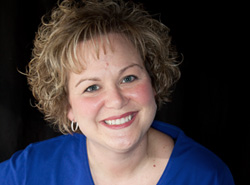 Susan Wanderer | Minister to Kids
A native Virginian, Susan loved growing up in her hometown of Charlottesville. (Wahoowa!) She began her ministry at Mount Ararat in 2006 and has an amazing passion for children, their families, and seeing them coming into a growing relationship with Jesus. After graduating from Carson Newman College in East Tennessee, where she received her bachelor of arts, she attended seminary at Southeastern Seminary in Wake Forest, North Carolina. She has served at churches in Georgia, Virginia, and Florida. Susan and her husband, Ed, have three children, Joshua, Ruth and Dibora.
Jerry Williams | Garrisonville Campus Pastor
Recently serving as Associate Pastor for spiritual formation for all ages at Green Hill Church in Mt. Juliet, Tennessee, Jerry comes with three decades of experience leading staff and volunteer teams and ministering to the church family. Born and raised in Nashville, Jerry's greatest passion is to encourage the local church to reach beyond church walls to the community and to the world. A chaplain in the Tennessee guard, he received his bachelor of science from Middle Tennessee State University and his master's of ministry at Trinity College and Seminary in Newburgh, Indiana. Jerry is married to Lisa and has two kids: Neil (age 21, married, and studying at Southwestern Seminary to become a missionary) and daughter, Kelsey (age 17 and a senior in high school).
Andrew Segre | Multisite Campus Pastor
Andrew is a Florida native. After being far from God for most of his life, a friend shared the good news about Christ with Andrew, and Jesus radically began changing his life. Andrew graduated from Florida Atlantic University in 2003 with a bachelor's degree in psychology and then from Liberty University in 2006 with a master's degree in religion. He married his wife Anna in 2007 and has 3 kids – Makaiah, Noah and Lucas. Andrew's mission in life is to see all people live life to the fullest through Christ.
Church Office (540) 659-2554
Hours: Mon-Thu 8-4; Fri 8-3